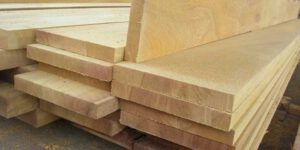 The technical advantages of EcoPro® mobile sawmills are numerous. The first advantage is that our mobile sawmills are totally made of steel which is treated against corrosion in our Courcelles workshops in Belgium and are the most reliable in the market: their design has taken into account the weak points of competitors' machines and their structure, it has no resonance phenomenon. Unlike these machines (aluminum and plastic) which have an unstable, oscillating structure and which use non-repairable materials. They frequently fail due to the fact that they are not adapted to the tropical forestry operations conditions.
Below are some weaknesses of competitors' machines that we took into account during the design and that can be summarized to a reduced production capacity and high operating costs.
Unstable and oscillating structure
Use of non-repairable materials (aluminum, plastic)
Insufficient motorization
Under-sized transmission
Permanent circular blade heating
Insufficient or non-existent after-sales service
lack of sawing accuracy
Sawing width too low
Fragile blade body (frequent planing)
Generally poorly adapted to the tropical conditions
All our machines are equipped with a pendular translating kit for working on two posts, a carbide-tipped blade and sharpened by means of a diamond grinding kit supplied with the machine.
The EcoPro® mobile sawmills have an important productivity: an input wood capacity: 200 to 400 m3 for the standard model, with a wood yield of 50 to 60% compared to 50 to 120 m3 of wood input capacity for Competitors circular portable sawmills with lower returns 40 to 50%
EcoPro® sawmills provide unsurpassed sawing accuracy with a completed sawn timber surface close to that of planed timber.
EcoPro® sawmills also allow sawing of a greater variety of wood species with the same level of performance and going up to very hard kinds of wood such as Azobe, which cannot be done by competitors' machines.
Finally, the EcoPro® return on investment is fast (generally from 3 to 6 months).